Hi everyone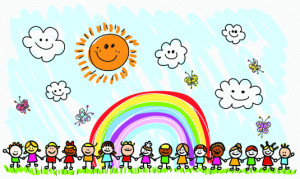 Please note that for now, the playgroup is a masked-only, outdoors group, whether you are fully vaccinated or not. Parents and children are expected to be masked for the time being.
The playgroup is aimed at 6-14 years olds, but younger or older siblings are always welcome.
We usually meet in Prospect Park on Thursday afternoons, and in the winter, we meet at the Brooklyn Society for Ethical Culture and at other local indoor locations. We sometimes organize outings to shows, classes, the beach, museums, events, etc.
The group was started in September of 2014 and is pretty large ( about 150  parents), but usually we only get 15-20 people at a time, which is great because kids really get to know each other after a few times and parents have a chance to become friends as well.
We aim to be an inclusive, kind and diverse community group, and to learn from each other. I have received a few questions relating to nationalities, gender, racial diversity, languages, kids with special needs, foods, and religious needs. We have no plans of sharing food, and if we do it will be planned and discussed. You are always welcome. You may speak any language you would like with your kids, come from any religion, racial or cultural group, identify as any gender, or in any other way, be yourself, as long as you pay the same respect and offer the same kindness and rights to those around you and help your children do the same. We would like to meet the real you, for you to feel safe, and for us to learn to be better and do better. Sometimes we will fail, sometimes it's hard, but the goal is to try and to show kindness to each other.
The playgroup is deliciously diverse in nationalities (about 32), ideas, occupations, schooling ideas ( homeschoolers, unschoolers, private, public, homeschooling coop) and backgrounds. We love welcoming new people and sharing ideas about what to do with the kids and all that is available in this amazing city called NYC.
We don't function as a class. We often have an activity planned (that is planned by different parents each time) , but mostly, we hope most of the time will be child-led with parental supervision if any problems or conflicts arise. When the weather is good we just bring games, balls, ropes, arts supplies and whatever else we feel like sharing and let the kids explore and run around. We meet year-round, except for rainy days.
If you would like to join us, please fill the form HERE, and I will add you to our list. There are no fees of any kind.